Having A Bath At The Hunting Camp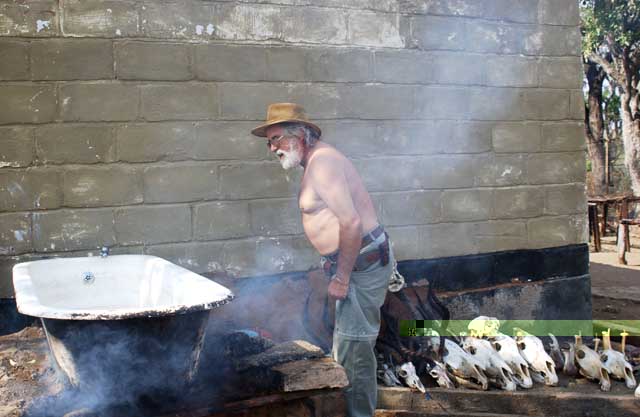 Grandad Gerhard was complaining of a bad smell in his room - we all knew where the smell came from, as he is sharing a hut with our one and only Walterhog! Walter decided to at least try to improve his relationship with Grandad, by having a bath. Trouble was, we had no bath tub except the one used to clean the trophies in! No matter, Walter was not deterred, as he put it: "Gerty wanted me to have a bath, so I am going to have a bath!"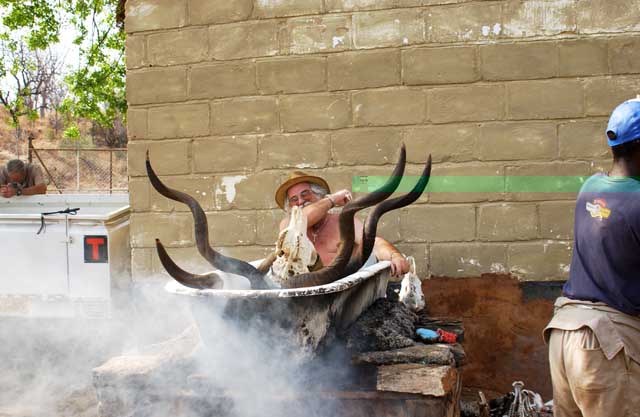 Roy was complaining that the butchery boys had far too much work to do in the bath tub cleaning trophies, and Walter should not be doing his usual thing by wasting everyone's time. Walter decided that the boys can still clean the skulls in the bath tub, and he would be happy to share his bath with the trophies!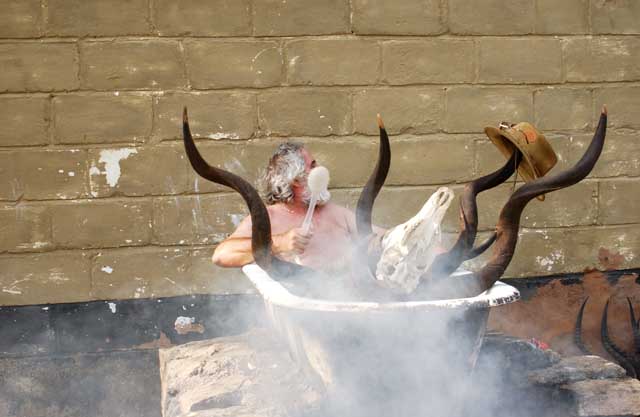 He even brought his own bath brush!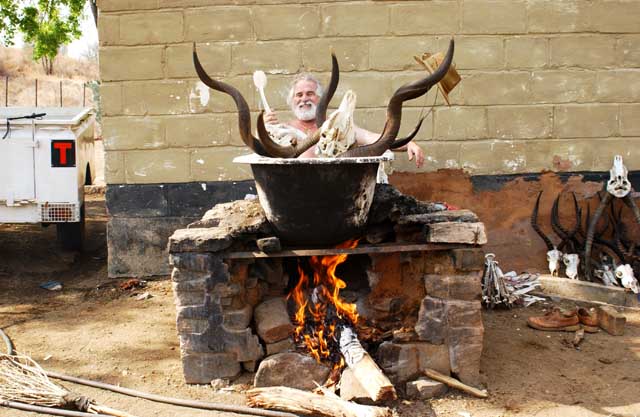 He started complaining that the water was too cold, so we let a fire under his bath tub to warm him up. I think we over did the fire bit, as he started screaming: "I said I wanted to be warm, not bloody well get COOKED!"
This is the best part! Maggots started coming out of the skulls, and Walter was not too impressed with the smell. In fact, he came out of the bath smelling MUCH worse than when he went in!

Back to Main Page | Reloading Pages | FAQS | Hunting

Last Updated October 29th, 2001