Hunting In The Republic Of South Africa - June 2002
These are a few photos of our hunt at Leshoka Thabang, in the Northern Transvaal.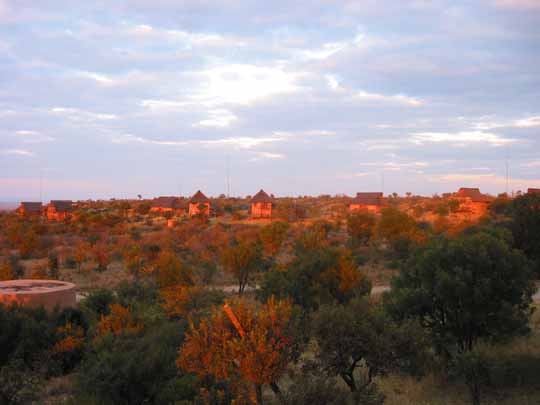 This is a view of our huts, taken from the main camp building, at sun rise. This whole camp was run by ladies, and a fine job they did too. Walter did not want to leave, and he got quite upset when I pretended to be talking to his wife!
This is the impala Walter shot that had two porcupine quills imbedded in him. One was in his neck, and a smaller one was in his leg. They did not seem to bother him at all. One of the ladies there told us she saw this impala with the quills a few days earlier.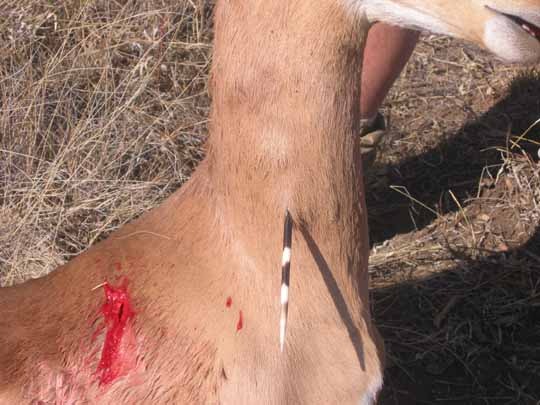 Here is a close up of that quill
A big eland bull shot by Walter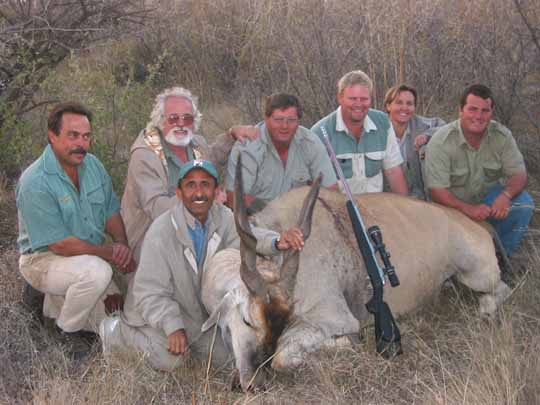 Another eland, this one was shot by me. This one had shorter horns, which were quite worn out at the tips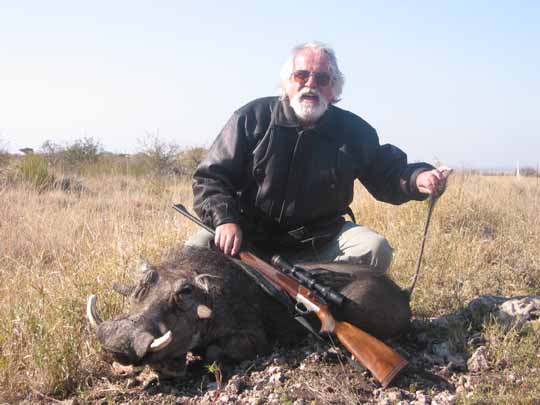 Walter and his namesake. We are still undecided on who is the better looking of the two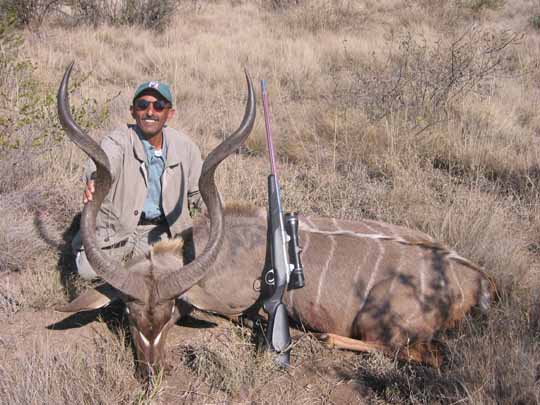 A kudu bull. The only one we shot on this hunt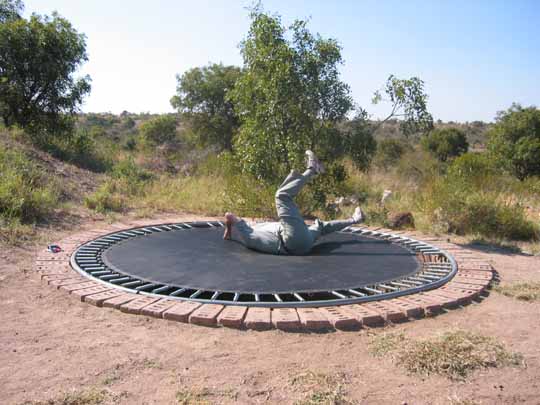 Walter exercising on the trampoline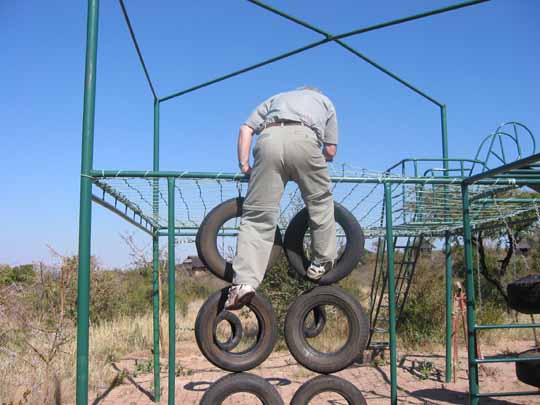 Walter doing his daily exercise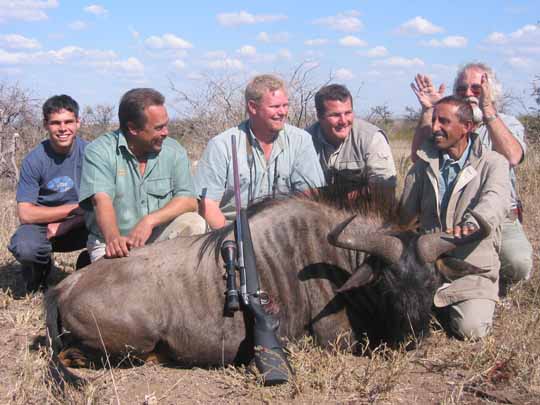 A blue wildebeest with the usual gang. Gert, Peter, Louis, Drum, me and Walter.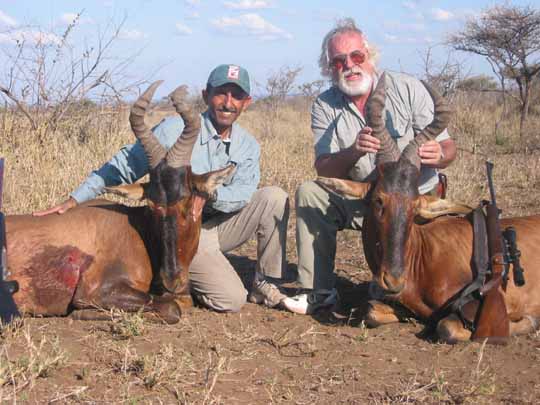 Two happy hunters with two hartebeest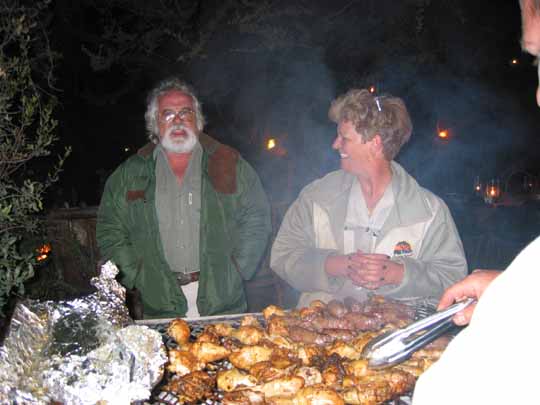 Walter at his favorite place - food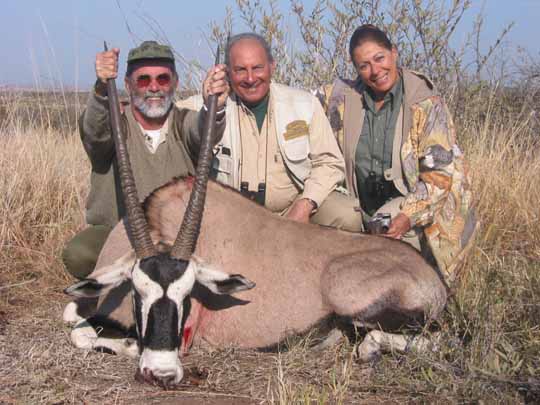 Horst, Mohamed and Mona with a gemsbok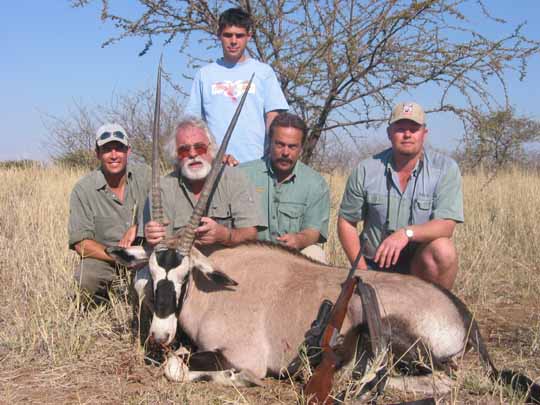 Walter and his gemsbok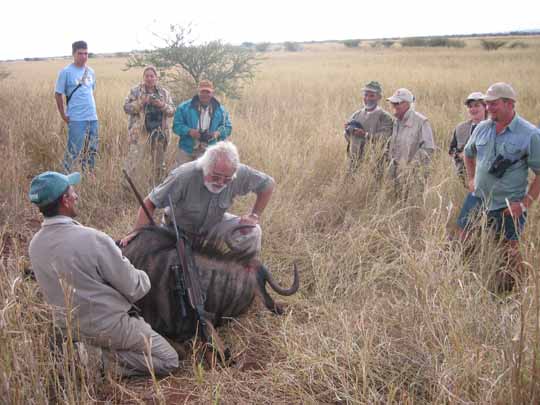 We got this wildebeest by a joint effort. Both Walter and me had to shoot it, so Walter decided we should take our photo with it from two sides. Him on one and me on the other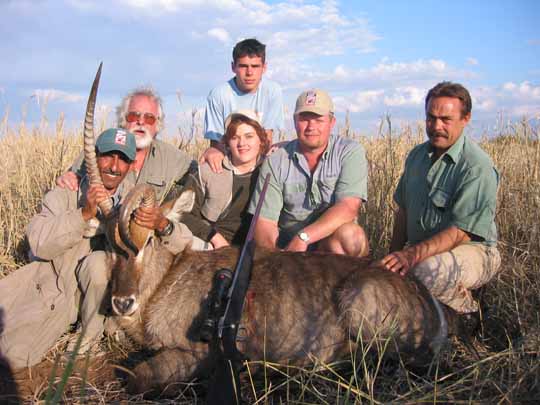 The waterbuck with a funny horn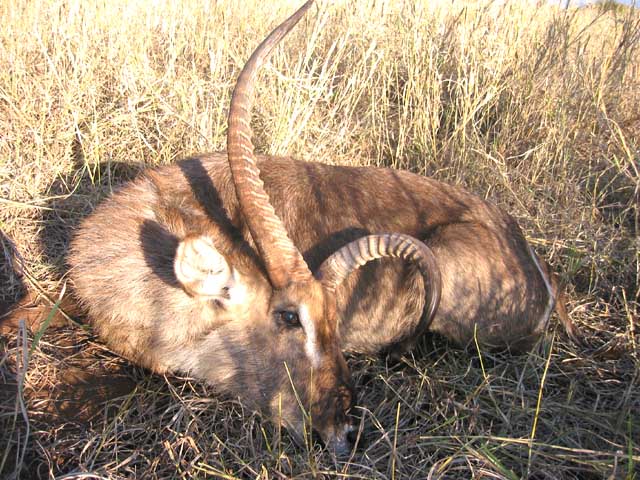 Close up with the waterbuck horn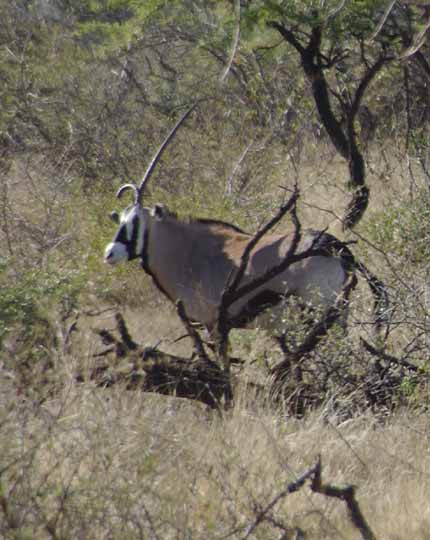 A gemsbok with a funny horn too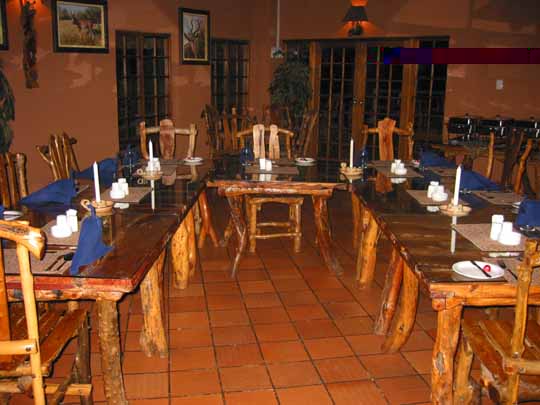 Our dining room, in which Walter spent most of his time!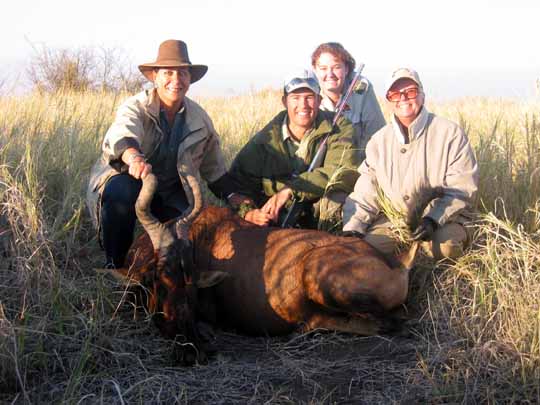 Alan and his hartebeest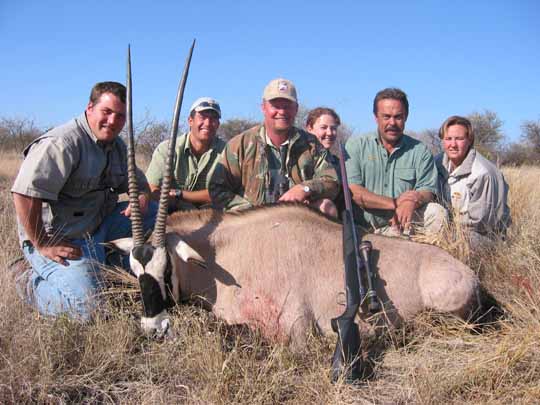 A gemsbok I shot on our last day. You can see the bullet entry on the point of his shoulders, and as shown in the next photo, we found it under the skin by his stomach on the opposite side, just ahead of his hip bone. The bullet was a 180 grain Bear Claw, and the distance was about 80 yards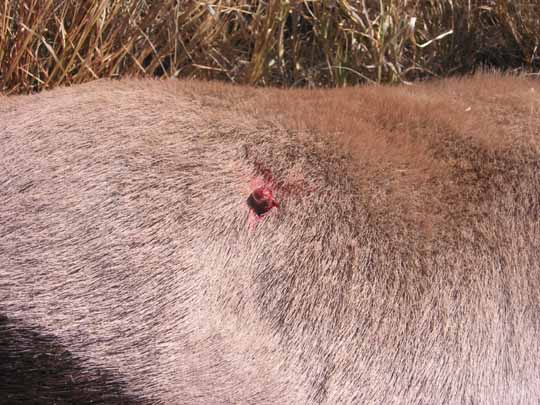 Having a good laugh at the fire by the BBQ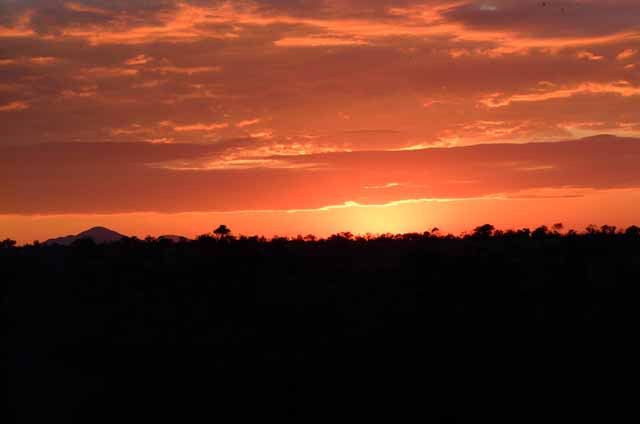 An African sun set

Back to Main Page | Reloading Pages | FAQS | Hunting