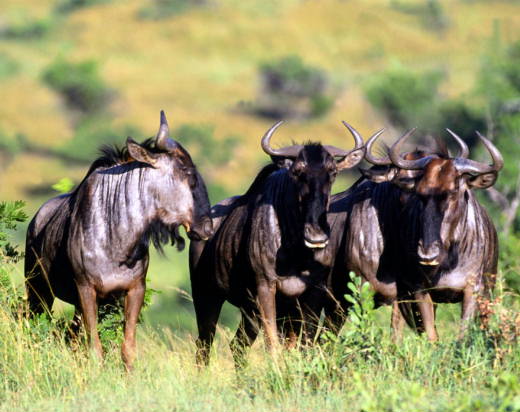 6.5 MM STW
We have a Weatherby Mk V rifle chambered for the 300 Weatherby magnum. We got this rifle second hand, so we have no idea of its past. The stock is the standard Weatherby wooden stock, and it looks in very good condition. Metal work was in good condition too. There was some throat erosion just ahead of the chamber, otherwise the barrel look fine. We've had a reamer from Dan Green for the 6.5 STW. This is basically the 7mm STW just necked down to 6.5 caliber. I am not sure who the manufacturer of the barrel is – I think it is a Douglas – it has a 14 inch twist, so only suitable for the lighter bullets. The man who owns the rifle wanted to use the 100-grain Nosler Ballistic Tip for his hunting. And after seeing the results, he was extremely happy. I thought I will try the Sierra 107 grain Match King bullet. All the bullets hit the target sideways making a group of about 2.5 inches.
We did not have any reloading dies for this cartridge, so we had to improvise. All our brass is in 8mm Remington. First we ran it through a 7mm STW full length die, then we ran them through a Redding neck sizing dies – also for the 7mm STW, but with interchangeable sizing buttons. We found that 3 separate operation were required to get the neck down without collapsing the shoulder. We found that the following combination worked very well. We ran the necks through 0.303 button, then through a 0.299 button and finally through a 0.288 button. The cases were then ready to be primed, charged with powder and the bullet seated.
All groups are 3 shots at 100 yards, and all our bullets were molly coated. We used the Federal 215 primer in Remington 8mm magnum cases.
| | | | |
| --- | --- | --- | --- |
| POWDER | VELOCITY | GROUP | BULLET |
| 80.0 RELOADER 22 | 3748 | 0.649 | SIERRA 85 HP |
| 81.5 | 3810 | 0.210 | |
| 83.0 | 3973 | 0.551 | |
| 73.0 VVN 165 | 3401 | 0.817 | NOSLER 100 BALLISTIC TIP |
| 74.5 | 3463 | 1.037 | |
| 76.0 | 3521 | 0.702 | |
| 77.5 | 3607 | 0.511 | |
| 79.0 | 3667 | 1.404 | |
| 80.5 | 3775 | 0.267 | |
| 82.0 | 3832 | 0.396 | |
| 83.5 | 3889 | 0.873 | |
| 77.0 RELOADER 22 | 3571 | 0.823 | |
| 79.0 | 3688 | 0.570 | |
| 80.5 | 3763 | 0.511 | |
| 83.0 | 3890 | 1.552 | |
| 74.0 H 4831 | 3408 | BULLET KEY HOLE | SIERRA 107 MK |
| | | | |
Last updated 21 January 1999