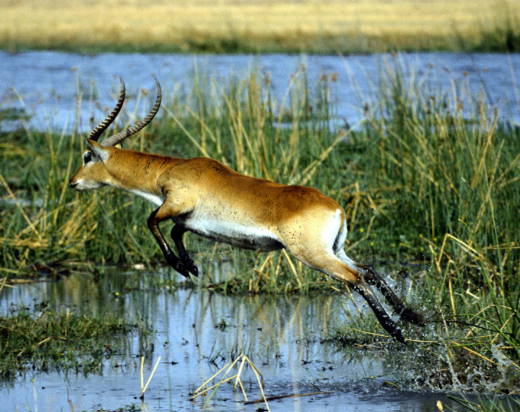 6.5 ROBERTS IMPROVED
The following data was developed in a rifle based on a HALL action. Basically, all we did was open the 257 Roberts case neck to take a 264 caliber bullet, and gave it an Ackley Improved look.
All cases are Remington and Federal 210 primers.
All groups are 5 shots at 100 yards.
| | | | |
| --- | --- | --- | --- |
| POWDER | VELOCITY | GROUP | BULLET |
| | | | |
| 44.O VARGET | 3167 | 1.556 | NORMA 77 GR SP |
| 46.0 | 3376 | 0.892 | |
| 47.0 | 3474 | 1.992 | |
| 49.0 | 3660 | 0.698 | |
| 51.0 | 3751 | 1.226 | |
| | | | |
| 40.0 VVN 135 | 2820 | 0.688 | SIERRA 120 MATCH KING |
| 41.0 | 2877 | 0.379 | |
| 42.0 | 2948 | 1.034 | |
| 43.0 | 3029 | 0.463 | |
| 42.0 VVN 140 | 2914 | 0.679 | |
| 43.0 | 2970 | 0.696 | |
| 43.0 VVN 150 | 2895 | 0.437 | |
| 44.0 | 2957 | 0.894 | |
| 45.0 | 3019 | 0.342 | |
| 46.0 | 3106 | 0.566 | |
| 49.0 VVN 160 | 2973 | 0.524 | |
| 50.0 | 3040 | 0.931 | |
| 51.0 | 3063 | 0.243 | |
| 52.0 | 3123 | 0.767 | |
| 52.0 VVN 165 | 3015 | 0.566 | |
| 53.0 | 3085 | 0.459 | |
| 54.0 | 3158 | 0.470 | |
| 42.0 RELOADER 15 | 2908 | 0.361 | |
| 43.0 | 2935 | 0.518 | |
| 44.0 | 2982 | 0.575 | |
| 45.0 | 3067 | 0.578 | |
| 46.0 | 3177 | 0.723 | |
| 47.0 | 3241 | 0.508 | |
| 50.0 RELOADER 19 | 3098 - 3092 | 0.348 – 0.398 | 2 GROUPS CONTROL |
| 51.5 | 3145 | 0.350 | |
| 52.5 | 3245 | 0.451 | |
| 53.5 | 3320 | 0.821 | |
| 52.0 RELOADER 22 | 3071 | 0.521 | |
| 53.0 | 3158 | 0.430 | |
| 51.0 H4831 | 0.456 | 3020 | |
| 52.0 | 3089 | 0.326 | |
| 53.0 | 3154 | 0.760 | |
| 47.0 H4350 | 2950 | 0.276 | |
| 48.0 | 3000 | 0.739 | |
| 49.0 | 3081 | 0.231 | |
| 50.0 | 3152 | 0.364 | |
| 51.0 H450 | 3070 | 0.786 | |
| 52.0 | 3126 | 0.584 | |
| 46.0 H414 | 2892 | 0.444 | |
| 47.0 | 2955 | 0.944 | |
| | | | |
| 43.0 H4350 | 2570 | 0.227 | SIERRA 140 MATCH KING |
| 43.8 | 2650 | 0.411 | |
| 44.6 | 2723 | 0.334 | |
| 45.4 | 2794 | 0.452 | |
| 46.2 | 2843 | 0.216 | |
| 47.0 | 2897 | 0.906 | |
| 43.0 H450 | 2551 | 0.690 | |
| 44.0 | 2596 | 0.342 | |
| 45.0 | 2642 | 0.647 | |
| 46.0 | 2699 | 0.572 | |
| 47.0 | 2770 | 0.385 | |
| 48.0 | 2823 | 0.723 | |
| 49.0 | 2844 | 0.768 | |
| 50.0 | 2898 | 0.583 | |
| 51.0 | 2976 | 0.723 | |
| 52.0 | 3017 | 0.732 | |
| 43.0 H414 | 2665 | 0.236 | |
| 44.0 | 2733 | 0.454 | |
| 45.0 | 2796 | 0.540 | |
| 46.0 | 2864 | 0.414 | |
| 47.0 | 2942 | 0.429 | |
| 39.0 H4895 | 2669 | 0.434 | |
| 40.0 | 2746 | 0.337 | |
| 41.0 | 2804 | 0.407 | |
| 38.0 VARGET | 2598 | 0.381 | |
| 39.0 | 2676 | 0.249 | |
| 40.0 | 2734 | 0.352 | |
| 41.0 | 2804 | 0.357 | |
| 42.0 | 2816 | 0.629 | |
| 43.0 | 2885 | 0.459 | |
| 47.0 H4831 | 2766 | 0.469 | |
| 48.0 | 2824 | 0.189 | |
| 49.0 | 2895 | 0.326 | |
| 50.0 | 2954 | 0.454 | |
| 51.0 | 2962 | 0.645 | |
| 39.0 RELOADER 12 | 2667 | 0.598 | |
| 40.0 | 2695 | 0.324 | |
| 40.0 RELOADER 15 | 2633 | 0.442 | |
| 41.0 | 2683 | 0.401 | |
| 42.0 | 2734 | 0.430 | |
| 43.0 | 2828 | 0.586 | |
| 47.0 RELOADER 19 | 2796 | 0.361 | |
| 48.0 | 2862 | 0.737 | |
| 49.0 | 2905 | 0.396 | |
| 50.0 | 2964 | 0.650 | |
| 51.0 | 3020 | 0.782 | |
| 52.0 | 3081 | 0.673 | |
| 49.0 RELOADER 22 | 2847 | 0.874 | |
| 50.0 | 2923 | 0.8.26 | |
| 51.0 | 2991 | 0.660 | |
| 52.0 | 3042 | 0.701 | |
| 47.0 VVN 165 | 2665 | 0.374 | |
| 48.0 | 2724 | 0.425 | |
| 49.0 | 2776 | 0.781 | |
| 50.0 | 2859 | 0.636 | |
| 51.0 | 2910 | 0.8.34 | |
| 52.0 | 2977 | 0.335 | |
| 53.0 | 3003 | 0.918 | |
| 49.0 VVN 160 | 2857 | 0.944 | |
| 50.0 | 2926 | 0.808 | |
| 51.0 | 3066 | 1.432 | |
| 44.0 VVN 150 | 2838 | 0.935 | |
| 45.0 | 2933 | 0.512 | |
| 46.0 | 2953 | 0.757 | |
| 37.0 VVN 140 | 2531 | 0.359 | |
| 38.0 | 2581 | 0.522 | |
| 39.0 | 2631 | 0.489 | |
| 40.0 | 2656 | 0.319 | |
| 41.0 | 2719 | 0.464 | |
| 42.0 | 2774 | 0.597 | |
| 38.0 VVN 135 | 2636 | 0.404 | |
| 39.0 | 2686 | 0.537 | |
| 40.0 | 2739 | 0.564 | |
| | | | |
| | | | |
Last updated 31 January 1998