300 Remington Ultra Mag

The following loads were developed in a Remington Model 700 Sendero rifle. It had a medium weight stainless, fluted barrel, finished at 26". It was stocked in an H-S Precision stock with the aluminum bedding block. We installed a Leupold 4.5-14 scope on it in Leupold bases and rings.
We used Remington brass and the Federal 215 primers in all the loads. All groups are 3 shots at 100 yards.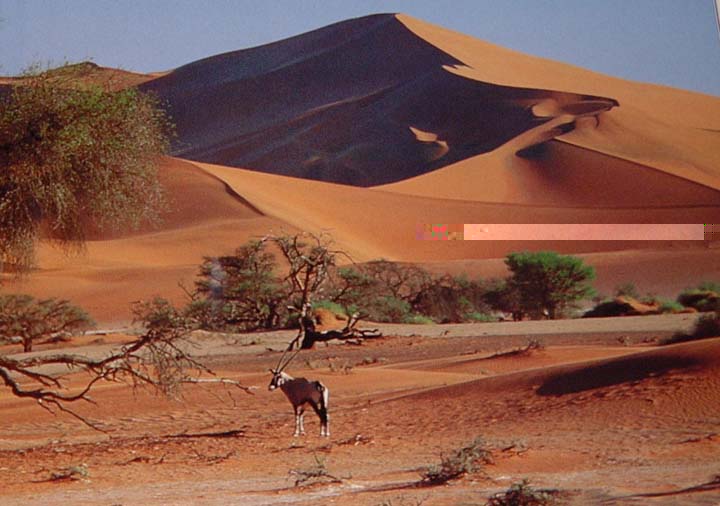 | | | | |
| --- | --- | --- | --- |
| POWDER | VELOCITY | GROUP | BULLET |
| | | | |
| 95.0 VVN 165 | 3425 | 1.222 | 125 NOSLER BT |
| 96.5 | 3498 | 0.441 | |
| 98.0 | 3640 | 0.584 | |
| 99.5 | 3704 | 0.895 | |
| 101.0 | 3842 | 0.761 | |
| 102.5 | 3950 | 0.963 | |
| 104.0 | 3972 | 1.334 | |
| 88.0 REL 19 | 3257 | 0.346 | 150 NOSLER BT |
| 89.5 | 3345 | 0.433 | |
| 91.0 | 3396 | 0.552 | |
| 92.5 | 3441 | 0.759 | |
| 94.0 | 3499 | 0.451 | |
| 95.5 | 3608 | 1.012 | |
| 97.0 | 3695 | 0.837 | |
| 98.5 | 3737 | 0.622 | |
| 100.0 | 3874 | 1.225 | |
| 90.0 REL 22 | 3281 | 0.633 | 165 SIERRA HPBT |
| 91.5 | 3324 | 0.686 | |
| 93.0 | 3372 | 1.288 | |
| 94.5 | 3449 | 0.392 | |
| 96.0 | 3535 | 0.546 | |
| 97.5 | 3652 | 0.384 | |
| 99.0 | 3678 | 0.708 | |
| 100.5 | 3747 | 1.734 | |
| 88.0 | 3183 | 1.304 | 180 BARNES XBT |
| 89.5 | 3271 | 0.858 | |
| 91.0 | 3314 | 0.672 | |
| 92.5 | 3375 | 0.487 | |
| 94.0 | 3466 | 1.995 | |
| 88.0 VVN 165 | 3156 | 1.531 | |
| 89.5 | 3254 | 0.737 | |
| 91.0 | 3290 | 0.815 | |
| 92.5 | 3342 | 0.830 | |
| 94.0 | 3437 | 0.529 | |
| 93.0 H 1000 | 3234 | 0.569 | |
| 94.5 | 3336 | 1.358 | |
| 96.0 | 3361 | 1.238 | |
| 97.5 | 3436 | 1.222 | |
| 88.0 | 3024 | 0.515 | 200 SIERRA MK |
| 89.5 | 3120 | 9.442 | |
| 91.0 | 3153 | 0.704 | |
| 92.5 | 3193 | 0.767 | |
| 94.0 | 3277 | 0.388 | |
| 95.5 | 3306 | 0.650 | |
| 90.0 H 870 | 2755 | 0.526 | |
| 92.0 | 2798 | 0.789 | |
| 94.0 | 2881 | 0.905 | |
| 96.0 | 2917 | 0.953 | |
| 98.0 | 2990 | 0.525 | |
| 100.0 | 3050 | 0.319 | |
| 102.0 | 3171 | 0.831 | |
| 85.0 H 1000 | 2791 | 0.414 | 220 SIERRA MK |
| 86.5 | 2861 | 0.539 | |
| 88.0 | 2908 | 0.388 | |
| 89.5 | 2973 | 0.221 | |
| 91.0 | 3004 | 0.236 | |
| 92.5 | 3089 | 0.592 | |
| 90.0 H 870 | 2669 | 0.400 | |
| 91.5 | 2700 | 0.632 | |
| 93.0 | 2761 | 0.296 | |
| 94.5 | 2794 | 0.544 | |
| 96.0 | 2848 | 0.548 | |
| 97.5 | 2894 | 0.381 | |
| 99.0 | 2952 | 0.855 | |
| 82.0 H 1000 | 2683 | 0.653 | 240 SIERRA MK |
| 83.5 | 2727 | 0.433 | |
| 85.0 | 2770 | 0.320 | |
| 86.5 | 2823 | 1.091 | |
| 88.0 | 2886 | 1.046 | |
| 89.5 | 2937 | 0.875 | |
| 91.0 | 2986 | 1.181 | |
| 91.0 H 870 | 2658 | 0.506 | |
| 93.0 | 2702 | 0.531 | |
| 95.0 | 2783 | 0.661 | |
| 97.0 | 2807 | 0.479 | |

Back to Main Page | Reloading Pages | FAQS | Hunting

Last Updated 1st, September 2001