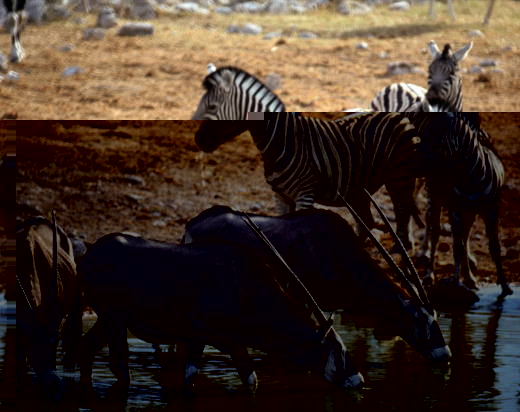 270 DAKOTA
This is a custom rifle built on a Remington 700 action. It has a 26-inch Shilen stainless steel fluted barrel. A Jewel trigger was installed and the action was bedded into a McMillan Remington classic synthetic stock. All metal parts were Teflon coated, and the stock was finished in black to match the rest of the rifle. This is a wildcat based on the 7mm Dakota case.
Leupold 2.5 – 8 scope in Leupold bases and rings was installed.
Dakota brass and Federal 215 magnum primers were used throughout the tests.
All groups are 3 shots at 100 yards.
| | | | |
| --- | --- | --- | --- |
| POWDER | VELOCITY | GROUP | BULLET |
| | | | |
| 80.0 RELOADER 22 | 3758 | 0.385 | SIERRA 90 HP |
| 75.0 | 3341 | 0.552 | BARNES X 120 |
| 77.0 | 3441 | 1.270 | |
| 65.0 RELOADER 19 | 2948 | 1.329 | |
| 67.0 | 3074 | 1.109 | |
| 71.0 | 3228 | 1.180 | |
| 74.0 H 4831 SC | 3392 | 0.397 | SPEER 130 SP |
| 75.0 RELOADER 22 | 3397 | 0.757 | BARNES X 130 |
| 76.0 | 3419 | 1.140 | JENSEN 130 |
| 80.0 H 5010 | 2931 | 1.387 | |
| 81.5 | 2988 | 0.693 | |
| 67.0 RELOADER 19 | 3031 | 1.928 | |
| 70.0 | 3160 | 1.518 | |
| 72.0 | 3278 | 1.688 | |
| 73.5 | 3380 | 1.361 | |
| 72.0 | 3267 | 0.915 | BARNES X 130 |
| 73.0 | 3336 | 0.915 | |
| 70.0 VVN 165 | 3091 | 1.490 | JENSEN 130 |
| 71.5 | 3173 | 0.403 | |
| 73.0 | 3242 | 0.877 | |
| 74.5 | 3293 | 1.133 | |
| 76.0 | 3379 | 1.548 | |
| 77.5 | 3467 | 0.881 | |
| 79.0 | 3563 | 1.161 | |
| 73.0 | 3262 | 0.521 | BARNES X 130 |
| 74.5 | 3306 | 0.693 | |
| 75.0 H 1000 | 3203 | 0.546 | BARBES X 140 |
| 76.0 | 3215 | 0.800 | |
| 77.0 | 3265 | 1.911 | |
| 74.0 RELOADER 22 | 3414 | 1.455 | WINCHESETR FAIL SAFE 140 |
| 75.0 | 3424 | 0.667 | |
| 70.0 RELOADER 19 | 3260 | 1.321 | |
| 71.0 | 3319 | 0.893 | |
| 72.0 | 3374 | 1.499 | |
| 70.0 WMR | 3089 | 0.754 | |
| 71.0 | 3136 | 0.375 | |
| 72.0 | 3192 | 1.201 | |
| 68.0 VVN 560 | 3081 | 1.151 | |
| 70.0 | 3169 | 1.499 | |
| 71.0 | 3229 | 0.804 | |
| 75.0 H 1000 | 3112 | 0.921 | JENSEN 150 |
| 76.5 | 3176 | 1.170 | |
| 70.0 H 4831 SC | 3113 | 2.110 | |
| 72.0 | 3152 | 0.795 | |
| 70.0 RELOADER 22 | 3019 | 0.730 | |
| 72.0 | 3136 | 0.548 | |
| 74.0 | 3316 | 1.475 | |
| 75.0 | 3338 | 0.869 | |
| | | | |
| | | | |
Last updated 4 December 1998