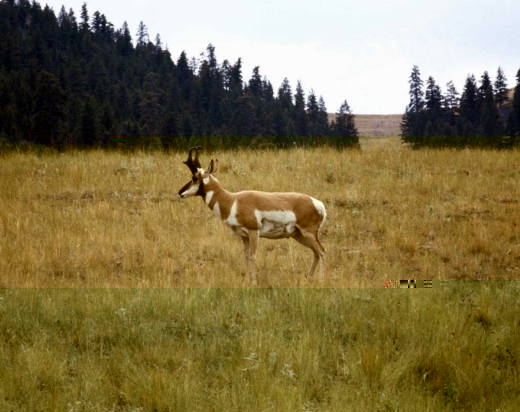 257 ACKLEY IMPROVED
The following data was developed in a Ruger 77 rifle. It originally had a 243 barrel that was thoroughly shot out. We put a Shilen stainless steel # 4 barrel on it, finished at 24 1/5 inches.
We glass bedded the action in the original factory stock, and free floated the barrel. A Leupold 6.5 – 20 X scope was installed in Ruger mounts.
Remington 257 Roberts brass was used together with the Federal 210M primers. All bullets were molly coated, and all groups were 3 shots at 100 yards.
| | | | |
| --- | --- | --- | --- |
| POWDER | VELOCITY | GROUP | BULLET |
| | | | |
| 16.0 GREEN DOT | NC – FIRE FORM | 0.176 | SPEER 100 HP |
| | | | |
| 48.0 W 760 | 3064 | 0.668 | NOSLER 85 BALLISTIC TIP |
| 49.0 | 3116 | 0.801 | |
| 50.0 | 3186 | 0.625 | |
| 51.0 | 3246 | 0.903 | |
| 52.0 | 3362 | 1.021 | |
| 53.0 | 3394 | 0.537 | |
| 54.0 | 3473 | 0.657 | |
| 51.0 RELOADER 19 | 3008 | 0.426 | |
| 52.0 | 3128 | 0.716 | |
| 53.0 | 3228 | 0.298 | |
| 54.0 | 3278 | 0.886 | |
| 55.0 | 3394 | 1.160 | |
| 56.0 | 3432 | 0.435 | |
| 57.0 | 3509 | 0.239 | |
| 58.0 | 3545 | 0.603 | |
| 44.0 VVN 150 | 3085 | 0.456 | HORNADY 75 V-MAX |
| 45.0 | 3163 | 0.476 | |
| 46.0 | 3233 | 0.627 | |
| 47.0 | 3292 | 0.851 | |
| 48.0 | 3400 | 1.045 | |
| 49.0 | 3478 | 0.848 | |
| 50.0 | 3548 | 0.331 | |
| 51.0 | 3615 | 0.796 | |
| 52.0 | 3676 | 0.453 | |
| 50.0 VVN 165 | 2865 | 0.295 | NOSLER 100 BALLISTIC TIP |
| 51.0 | 2920 | 0.649 | |
| 52.0 | 2962 | 0.818 | |
| 53.0 | 3016 | 1.491 | |
| 54.0 | 3115 | 1.139 | |
| 55.0 | 3169 | 0.784 | |
| 49.0 H 4831 | 2741 | 0.856 | |
| 50.0 | 2800 | 0.603 | |
| 51.0 | 2916 | 0.485 | |
| 52.0 | 3010 | 0.624 | |
| 53.0 | 3089 | 0.437 | |
| 54.0 | 3117 | 0.448 | |
| 55.0 | 3174 | 0.160 | |
| 48.0 H 4831 | 2799 | 0.489 | SPEER 120 SP |
| 49.0 | 2884 | 0.744 | |
| 50.0 | 2903 | 0.360 | |
| 51.0 | 2949 | 1.478 | |
| 52.0 | 3029 | 0.960 | |
| | | | |
| | | | |
Last updated 5 May 1999