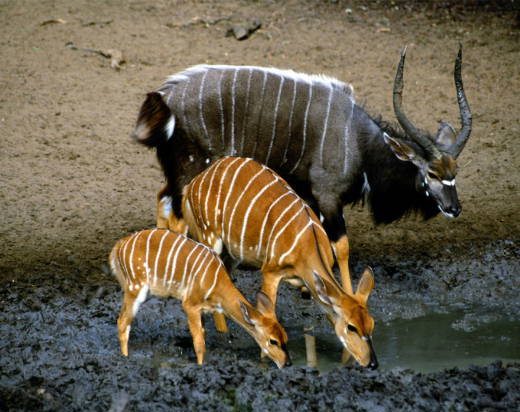 244 HOLLAND & HOLLAND MAGNUM
The following data was developed in a Holland & Holland Best Quality Magazine rifle. It is made by Holland & Holland and based on the Mauser action. The barrel is 24 inches long. I am not sure who actually made the barrel. I know at some time they were getting their barrels from Douglas.
We used Holland & Holland brass and some formed from 300 Weatherby magnum. Case capacity of the Weatherby formed brass was slightly more than the factory brass. In all loads we used the Winchester large rifle Magnum primers. All groups are 3 shots at 100 yards, and all bullets were molly coated.
| | | | |
| --- | --- | --- | --- |
| POWDER | VELOCITY | GROUP | BULLET |
| | | | |
| H&H FACTORY | 3340 | 1.012 | 100 COPPER POINTED |
| H&H FACTORY | 3455 | 2.941 | 100 SP – BLOWN PRIMERS!! |
| | | | |
| 62.0 VVN 165 | 3173 | 2.047 | NOSLER 95 BALLISTIC TIP |
| 63.5 | 3269 | 1.646 | |
| 65.0 | 3310 | 1.027 | |
| 67.0 | 3338 | 0.679 | |
| 68.0 H 1000 | 3205 | 1.103 | |
| 71.0 | 3325 | 1.344 | |
| 73.0 | 3427 | 0.875 | |
| 75.0 | 3522 | 1.421 | |
| 80.0 H 5010 | 3511 | 1.639 | |
| 64.0 VVN 165 | 3351 | 1.615 | SIERRA 70 MATCH KING |
| 65.5 | 3430 | 0.944 | |
| 67.0 | 3510 | 1.626 | |
| 69.0 | 3556 | 1.553 | |
| 71.0 | 3678 | 1.269 | |
| 68.0 H 1000 | 3217 | 1.349 | |
| 70.0 | 3318 | 1.404 | |
| 72.0 | 3416 | 1.558 | |
| 74.0 | 3519 | 1.475 | |
| 76.0 | 3609 | 0.469 | |
| 78.0 | 3793 | 0.541 | |
| 80.0 | 4034 | 1.185 | NOSLER 55 BALLISTIC TIP |
| 84.0 H 5010 | 3581 | 1.136 | |
| | | | |
| | | | |
| | | | |
Last updated 21 January 1999