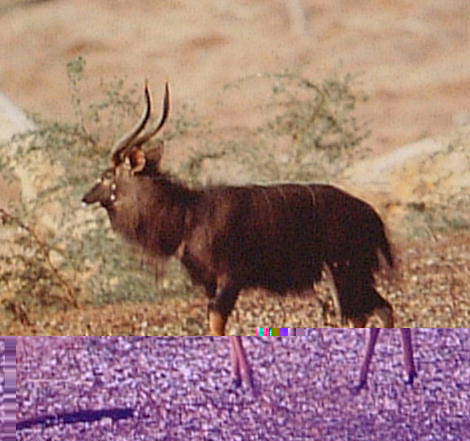 240 WEATHERBY MAGNUM
The following data was developed in a Weatherby Mk V rifle. The rifle has a 26-inch sporter barrel, and the normal Weatherby wooden stock. The stock has a pressure ridge pressing up on the barrel about 2 inches from the forend tip. I was going to remove this ridge and free float the barrel and glass bed the action. Then I thought it will be interesting to see how it will shoot as it comes from the factory.
A Leupold 4.5-14 X scope was installed in Leupold rings and a Redfield one piece base
The load with the Speer 105 grain SP bullet and the Nobel #0 powder were fired by the CCI 200 primers, and were loaded 18 years ago.
In all other loads we used the Federal 210M primer in Weatherby brass. All groups are 3 shots at 100 yards.
| | | | |
| --- | --- | --- | --- |
| POWDER | VELOCITY | GROUP | BULLET |
| | | | |
| 49.0 VVN 550 | 3633 | 1.185 | NOSLER 55 BALLISTIC TIP |
| 50.0 | 3702 | 2.035 | |
| 51.0 | 3750 | 1.499 | |
| 52.0 | 3856 | 1.567 | |
| 53.0 | 3952 | 0.826 | |
| 54.0 | 3982 | 1.812 | |
| 55.0 | 4067 | 1.311 | |
| 56.0 | 4180 | 0.350 | |
| 53.0 RELOADER 19 | 3417 | 1.049 | HORNADY 75 VMAX |
| 54.0 | 3483 | 1.854 | |
| 55.0 | 3532 | 1.703 | |
| 48.0 H 450 | 3029 | 1.846 | NOSLER 95 BALLISTIC TIP |
| 49.0 | 3058 | 1.090 | |
| 50.0 | 3099 | 0.688 | |
| 51.0 | 3165 | 0.640 | |
| 52.0 | 3213 | 2.047 | |
| 45.0 VVN 165 | 2777 | 0.854 | |
| 47.0 | 2881 | 0.723 | |
| 48.5 | 2964 | 1.237 | |
| 50.0 | 3036 | 1.127 | |
| 51.0 | 3095 | 0.570 | |
| 52.0 | 3144 | 0.902 | |
| 53.0 | 3194 | 1.078 | |
| 54.0 | 3254 | 1.112 | |
| 55.0 | 3332 | 1.347 | |
| | | | |
| | | | |
| | | | |
| | | | |
Last updated 31 December 1998