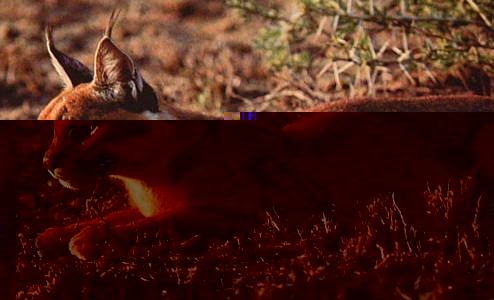 22-6MM REMINGTON
The following data was developed in a Hall rifle with a Hart barrel. It is the same action we used for testing the 22-243 Middlestead.
We used the Federal 210M primer throughout our test, except for the fire forming loads with 19 grains of Hercules Green Dot. In this load we used the RWS large rifle primer, in Winchester brass.
All groups are 5 shots at 100 yards.
| | | | |
| --- | --- | --- | --- |
| POWDER | VELOCITY | GROUPS | BULLETS |
| | | | |
| 19.0 GREEN DOT | 3000 | 0.250 | SIERRA 52 MK |
| | | | |
| 49.0 RELOADER 15 | 4484 | 0.682 | NOSLER 40 BT |
| 50.0 | 4585 | 1.686 | |
| 51.0 | 4634 | 2.112 | |
| 53.0 H 4350 | 4211 | 1.501 | |
| 54.0 | 4286 | 1.366 | |
| 48.0 VVN 540 | 4324 | 1.782 | |
| 49.0 | 4447 | 2.494 | |
| 45.0 RELOADER 15 | 3958 | 0.314 | NOSLER 50 BT |
| 45.8 | 4026 | 0.599 | |
| 46.6 | 4119 | 0.664 | |
| 45.0 VVN 550 | 3770 | 1.018 | |
| 46.0 | 3832 | 0.810 | |
| 45.0 | 3646 | 0.891 | BRAWAND 52 |
| 46.0 | 3760 | 0.442 | |
| 47.0 | 3862 | 0.427 | |
| 48.0 | 3957 | 0.550 | |
| 49.0 | 4015 | 0.514 | |
| 50.0 VVN 550 | 4094 | 0.380 | |
| 51.0 | 4178 | 0.577 | |
| 52.0 | 4253 | 0.501 | |
| 50.0 VVN 560 | 3524 | 0.625 | |
| 52.0 | 3672 | 0.542 | |
| 54.0 | 3865 | 0.474 | |
| 56.0 | 4040 | 0.738 | |
| 55.0 VVN 165 | 3888 | 0.532 | |
| 56.0 | 3976 | 0.503 | |
| 57.0 | 4036 | 0.562 | |
| 58.0 | 4111 | 0.724 | |
| 55.0 H 5010 | 3151 | 0.263 | |
| 56.0 H 870 | 3297 | 0.482 | |
| 55.0 H 1000 | 3635 | 0.778 | |
| 56.0 | 3729 | 0.753 | |
| 50.0 H 4831 SC | 3588 | 0.822 | |
| 51.0 | 3678 | 0.578 | |
| 52.0 | 3747 | 0.766 | |
| 53.0 | 3854 | 0.696 | |
| 54.0 | 3928 | 0.632 | |
| 55.0 | 3992 | 0.267 | |
| 56.0 | 4062 | 0.720 | |
| 57.0 | 4124 | 0.970 | |
| 50.0 H 450 | 3693 | 0.671 | |
| 51.0 | 3741 | 0.844 | |
| 52.0 | 3815 | 0.815 | |
| 53.0 | 3877 | 0.934 | |
| 54.0 | 3954 | 1.127 | |
| 48.0 H 4350 | 3588 | 0.632 | |
| 50.0 | 3794 | 0.358 | |
| 51.0 | 3892 | 0.562 | |
| 52.0 | 3979 | 0.353 | |
| 53.0 | 4060 | 0.981 | |
| 48.0 WMR | 3253 | 0.749 | |
| 51.0 | 3479 | 0.799 | |
| 54.0 | 3750 | 1.218 | |
| 56.0 | 3909 | 0.599 | |
| 57.0 | 3993 | 0.489 | |
| 43.0 VVN 550 | 3542 | 0.880 | |
| 44.0 | 3587 | 0.545 | |
| 45.0 | 3679 | 0.502 | |
| 46.0 | 3770 | 0.707 | |
| 47.0 | 3841 | 0.891 | |
| | | | |
| | | | |
Last updated 10 August 1999