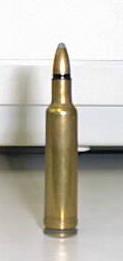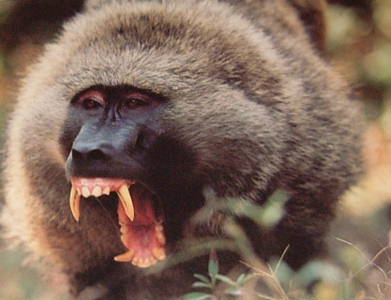 The following loads were developed for a WEATHERBY-SAUER JUNIOR, in 224 WEATHERBY MAGNUM. It was one of the early WEATHERBYS, made in Germany by SAUER. It had a LEUPOLD VARI X II 4.5 –14X scope in WEATHERBY mounts.
All bullets were SIERRA MATCHKING 52 grain HP. Primers were FEDERAL 210, WEATHERBY brass, overall length was 2.400"
All groups are 5 shots at 100 yards.
224 WEATHERBY MAGNUM
| | | | |
| --- | --- | --- | --- |
| 29.0 H4895 | 3215 | 0.915 | |
| 30.0 | 3338 | 0.687 | |
| 31.0 | 3443 | 0.729 | |
| 31.5 | 3559 | 0.816 | |
| 32 RELOADER 12 | 3332 | 0.553 | |
| 33 | 3480 | 0.709 | |
| | | | |
In the following loads we used the RWS large rifle primers, # 5341 and Weatherby brass. All groups are 3 shots at 100 yards
| | | | |
| --- | --- | --- | --- |
| POWDER | VELOCITY | GROUP | BULLET |
| Weatherby Factory | 3709 | 0.272 | 50 SP |
| 31.0 Varget | 3248 | 0.867 | 52 Brawand HP |
| 31.7 | 3356 | 1.095 | |
| 32.4 | 3405 | 1.222 | |
| 33.1 | 3526 | 0.670 | |
| 33.8 | 3635 | 0.415 | |
| 34.5 | 3702 | 1.027 | |
| 31.0 VVN 135 | 3535 | 0.801 | |
| 31.7 | 3602 | 0.868 | |
| 32.4 | 3758 | 0.988 | |
| 32.0 VVN 140 | 3467 | 0.446 | |
| 32.7 | 3575 | 0.667 | |
| 33.4 | 3651 | 0.766 | |
| 34.0 | 3710 | 1.232 | |
| 32.0 Reloader 15 | 3497 | 0.639 | 52 Sierra Match King |
| 32.7 | 3590 | 0.771 | |
| 33.4 | 3707 | 0.695 | |
| 34.1 | 3775 | 0.693 | |
| 32.5 H 380 | 3233 | 0.469 | |
| 33.2 | 3330 | 0.729 | |
| 33.9 | 3392 | 0.595 | |
| 34.6 | 3417 | 0.803 | |
| 35.3 | 3429 | 0.554 | |
| 36.0 | 3481 | 0.920 | |
| 25.0 W 748 | 2698 | 0.376 | 55 Nosler Ballistic Tip |
| 27.0 | 2851 | 0.281 | |
| 28.0 | 2992 | 0.444 | |
| 29.0 | 3052 | 0.525 | |
| 30.0 | 3215 | 0.847 | |
| 31.0 | 3316 | 0.786 | |
| 31.7 | 3464 | 0.867 | |
| 32.4 | 3504 | 0.821 | |
| 31.0 VVN 540 | 3331 | 0.281 | |
| 31.7 | 3445 | 0.767 | |
| 32.4 | 3536 | 0.608 | |
| 33.1 | 3654 | 0.404 | |
| 31.5 H 4895 | 3599 | 0.965 | 45 Berger HP |
| 32.2 | 3671 | 0.714 | |
| 32.9 | 3856 | 0.804 | |
| 33.6 | 3896 | 0.826 | |
| 34.3 | 3961 | 0.941 | |
| 35.0 | 4045 | 0.461 | |
| 31.0 VVN 135 | 3674 | 0.402 | |
| 31.7 | 3759 | 0.387 | |
| 29.5 Reloader 7 | 3926 | 0.496 | 40 Berger MEF |
| 30.2 | 4108 | 0.668 | |
| 30.0 H 322 | 3561 | 0.386 | |
| 30.7 | 3625 | 0.382 | |
| 31.4 | 3687 | 0.635 | |
| 32.1 | 3782 | 0.470 | |
| 32.8 | 3902 | 0.646 | |
| 33.5 | 4025 | 0.502 | |
| 34.2 | 4084 | 0.642 | |
| 29.0 H 4198 | 3996 | 0.406 | 35 Hornady V-Max |
| 29.7 | 4079 | 0.679 | |
| 30.4 | 4192 | 0.859 | |
| 31.1 | 4268 | 0.744 | |
Last updated 7th, March 2003