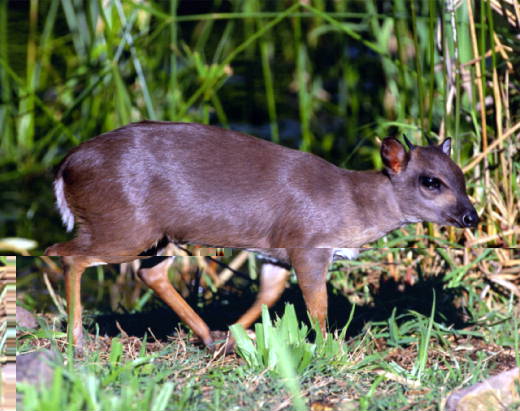 17 REMINGTON
The following data was developed in a Sako A1 rifle. It had a 24-inch heavy barrel.
Remington brass and the Federal 205M primer were used in all the following loads. All bullets were molly coated, and the groups are 5 shots at 100 yards. Velocity was instrumental 15 feet ahead of the muzzle. A Leupold 6.5 – 20 X scope was installed in Leupold mounts.
We did not shoot any of the lighter bullets in this rifle, as the owner wanted to shoot only the 25 and 30 grain bullets.
| | | | |
| --- | --- | --- | --- |
| POWDER | VELOCITY | GROUP | BULLET |
| | | | |
| 20.0 VVN 135 | 3221 | 0.534 | HAMMET 30 HPBT |
| 20.5 | 3289 | 0.520 | |
| 21.0 | 3359 | 0.281 | |
| 21.5 | 3454 | 0.591 | |
| 22.0 | 3529 | 0.347 | |
| 22.5 | 3592 | 0.584 | |
| 23.0 | 3728 | 0.770 | |
| 23.5 | 3792 | 0.508 | |
| 24.0 | 3889 | 0.528 | |
| 24.5 | 3933 | 0.401 | |
| 24.0 VVN 540 | 3629 | 0.763 | |
| 24.5 | 3741 | 0.347 | |
| 25.0 | 3798 | 0.280 | |
| 25.5 | 3871 | 0.290 | |
| 26.0 | 3989 | 0.502 | |
| 21.0 VVN 135 | 3430 | 0.523 | WOODCHUCK DEN 25 HPBT |
| 22.0 | 3559 | 0.283 | |
| 23.0 | 3706 | 0.480 | |
| 23.5 | 3791 | 0.445 | |
| 24.0 | 3869 | 0.238 | |
| 24.5 | 3965 | 0.442 | |
| | | | |
| | | | |
| | | | |
Last updated 18 May 1999