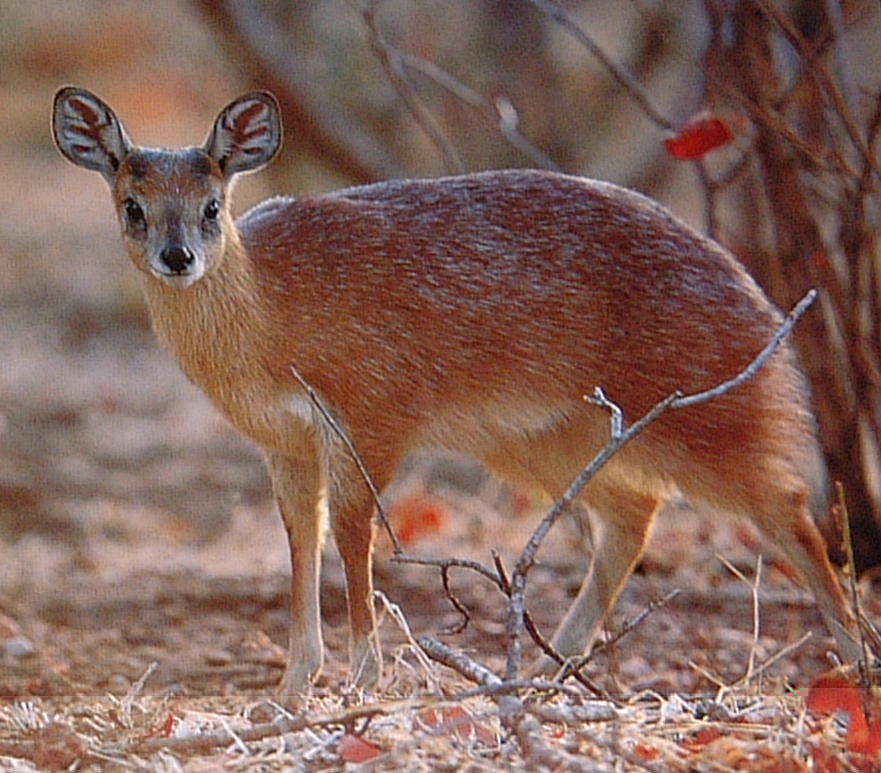 17 PPC
The following data was developed in a custom rifle built on a HALL BR action. The rifle has several barrels chambered for a number of calibers based on the PPC case. I am very intrigued by the 17 caliber. Iíve had a SAKO HB rifle chambered for the 17 REMINGTON for a number of years. The best groups I could get out of that one was just over Ĺ an inch for five shots at 100 yards, and that was at a reduced velocity of just 0ver 3300 fps. That was when only HORNADY made bullets for this caliber.
Since that time Iíve shot a 17 MK IV built on another HALL action. This one turned out to be extremely accurate. And as the PPC case is a larger than the 17 Remington, I though it would be interesting to check and see how good it might be, both in accuracy and velocity. The advantage we have now is in the availability of very good bullets from a number of custom makers.
The rifle has a 24-inch barrel, a LEUPOLD 24X BR scope in JEWEL live center rings on KELBLY bases. LAPUA 220 Russian brass and FEDERAL 205M primers. All bullets were MOLLY COATED, except the 15 grain BERGER, which were DANZAC COATED.
All groups are 5 shots at 100 yards.
| | | | |
| --- | --- | --- | --- |
| POWDER | VELOCITY | GROUP | BULLET |
| | | | |
| 27.0 H414 | 3675 | 0.320 | HAMMET 30 GR HPBT |
| 27.5 | 3726 | 0.253 | |
| 28.0 | 3781 | 0.489 | |
| 28.5 | 3810 | 0.470 | |
| 29.0 | 3863 | 0.676 | |
| 29.5 | 3923 | 0.445 | |
| 30.0 | 3985 | 0.442 | |
| 28.0 H380 | 3796 | 0.500 | |
| 28.5 | 3842 | 0.396 | |
| 29.0 | 3891 | 0.740 | |
| 29.5 | 4012 | 0.556 | |
| 28.0 VVN 550 | 3982 | 0.449 | |
| 28.5 | 4041 | 0.481 | |
| 29.0 | 4117 | 0.512 | |
| 29.5 | 4219 | 0.286 | |
| 30.0 VVN 560 | 3691 | 0.413 | |
| 27.0 VVN 540 | 4055 | 0.410 | |
| 27.5 | 4109 | 0.532 | |
| 28.0 | 4193 | 0.895 | |
| 28.5 | 4251 | 1.095 | |
| 27.0 RL 15 | 4008 | 0.471 | |
| 27.5 | 4099 | 0.526 | |
| 28.0 | 4194 | 0.640 | |
| 28.5 | 4251 | 0.702 | |
| 20.0 VVN 135 | 3299 | 0.499 | BERGER 30 GR HP |
| 20.4 | 3342 | 0.568 | |
| 20.8 | 3394 | 0.506 | |
| 21.2 | 3453 | 0.636 | |
| 21.6 | 3524 | 0.699 | |
| 22.0 | 3565 | 0.430 | |
| 22.4 | 3623 | 0.643 | |
| 22.8 | 3684 | 0.875 | |
| 23.2 | 3705 | 0.711 | |
| 23.6 | 3759 | 1.137 | |
| 24.0 | 3802 | 0.970 | |
| 25.0 VVN 540 | 3867 | 1.097 | |
| 25.4 | 3912 | 0.667 | |
| 25.8 | 3932 | 0.751 | |
| 26.2 | 4001 | 0.746 | |
| 26.6 | 4020 | 0.372 | |
| 27.0 | 4126 | 0.320 | |
| 27.4 | 4178 | 0.383 | |
| 27.8 | 4211 | 0.456 | 4 SHOTS HIT TARGET! |
| 26.0 VVN 550 | 3747 | 0.592 | |
| 26.5 | 3823 | 0.423 | |
| 27.0 | 3899 | 0.589 | |
| 27.5 | 3944 | 0.656 | |
| 28.0 | 3991 | 0.357 | 3 SHOTS HIT TARGET! |
| 26.0 W760 | 3615 | 0.421 | BERGER 25 GR HP |
| 26.5 | 3640 | 0.332 | |
| 27.0 | 3724 | 0.381 | |
| 27.5 | 3768 | 0.365 | |
| 28.0 | 3831 | 0.290 | |
| 28.5 | 3869 | 0.381 | |
| 29.0 | 3983 | 0.338 | |
| 29.5 | 4026 | 0.378 | |
| 30.0 | 4119 | 0.258 | |
| 25.0 RL 15 | 3849 | 0.435 | |
| 25.5 | 3922 | 0.312 | |
| 26.0 | 4019 | 0.339 | |
| 26.5 | 4095 | 0.460 | |
| 27.0 | 4183 | 0.627 | |
| 27.5 | 4268 | 0.682 | |
| 28.0 | 4349 | 0.441 | 3 SHOTS HIT TARGET! |
| 27.0 RL 15 | 4120 | 0.811 | HAMMET 25 GR HP |
| 27.5 | 4190 | 0.528 | |
| 28.0 | 4237 | 0.228 | |
| 28.5 | 4315 | 0.322 | |
| 29.0 | 4388 | 0.356 | |
| 29.5 | 4459 | 0.201 | |
| 30.0 | 4543 | 0.304 | |
| 27.0 VARGET | 4095 | 0.541 | BERGER 15 GR HP |
| 27.5 | 4242 | 0.387 | |
| 28.0 | 4396 | 0.695 | |
| 28.5 | 4447 | 0.474 | |
| 29.0 | 4492 | 0.423 | |
| 29.5 | 4554 | 0.421 | |
| 30.0 | 4634 | 0.423 | |
| 30.5 | 4718 | 0.250 | |
| | | | |
| | | | |
Last updated July 1st, 2000