Robert Johnson's Hunt In Namibia
My wife and I wanted to celebrate our 25th wedding anniversary and winning two tickets on South African Airlines helped us decide on Africa. (Thanks Kathi for posting on AR) We decided to spend 7 days in Cape Town and 21 days in Namibia hunting and sightseeing. After a long search of Namibia outfitters and areas, I decided to book the entire 21 days hunting and sightseeing with Dirk Rohrmann, outfitter and manager of Okanduka Seibe, a 15,000 hectare farm near Okahandja.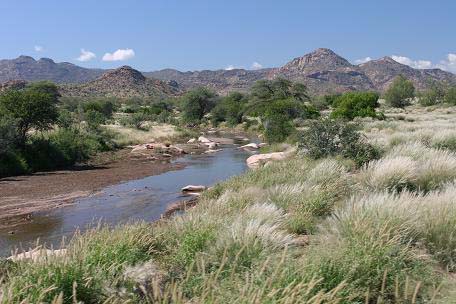 We booked our hunt in April because it was the only time my wife and I could get away from work. Unfortunately April is still in the rainy season and as luck would have it the largest rain storm in three years hit the ranch days before our arrival. Areas of the ranch that had not seen measurable rain in years now had standing water. With the grass two feet high and the trees fully leafed, spotting game was very challenging. Even with all the drawbacks of hunting during the rainy season, it was a wonderful experience seeing the desert green!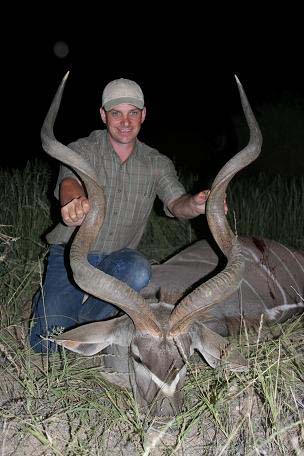 Trophy quality on the ranch was outstanding and hunters can expect to see gold medal kudu, oryx, hartebeest, steenbok, eland, klipspringer and large herds of Hartman zebra. Springbok, impala and warthog are also available but gold medal trophies are hard to come by in this region of Namibia.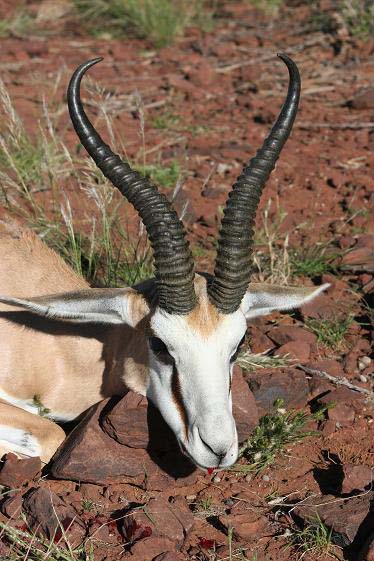 Knowing large springbok was a high priority on my hunt, Dirk made arrangements to hunt on a ranch known for large springbok 300 miles to the south. On the first morning we shot two 16" and one 14" springbok in the first 4 hours of hunting.

Leopard can also be hunted with no additional daily fees if you book at least 14 days. We saw leopard tracks every day. Leopards killed two foals less than 150 yd. from the lodge just weeks before we arrived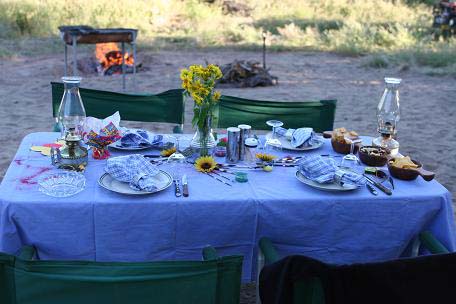 All meals were outstanding! Rita went out of her way cooking first class meals and caters to each customer's specific requests for wines, sodas and snacks.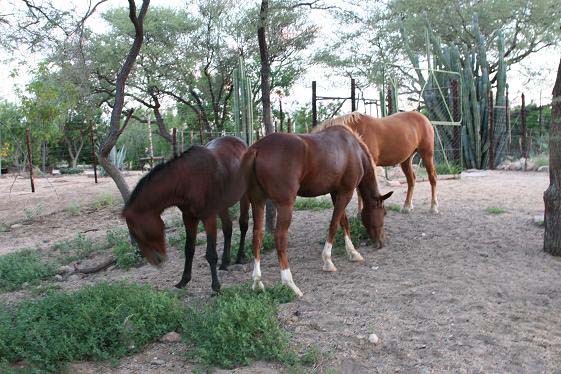 Horse back riding is also available. I would go on at least one ride while you were there.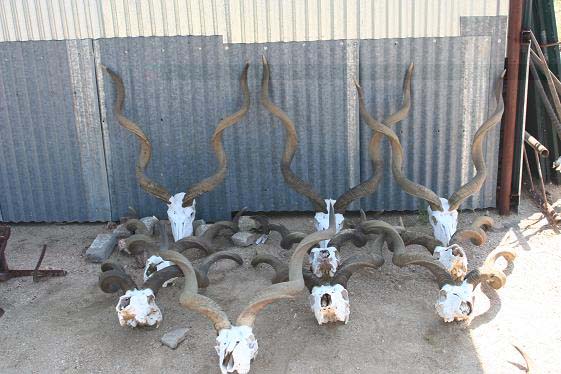 Kudu horns picked up off the Ranch, Two of them are 58" all of them are over 53"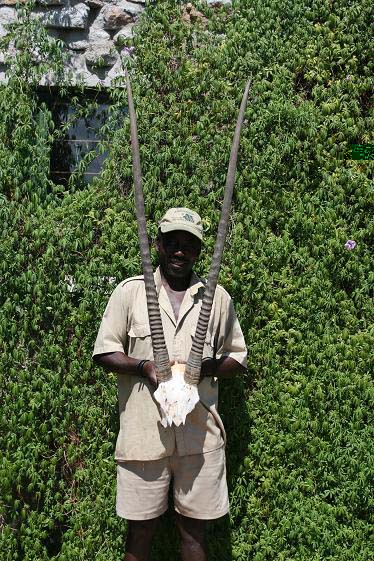 46" Oryx Dirk picked up on the ranch, after officially scoring it should be number 3 or 4 in R.W.