Our Pistol Collection
These pistols belong to a number of people, who have kindly agreed to have us post them here.
Pistol Collection 1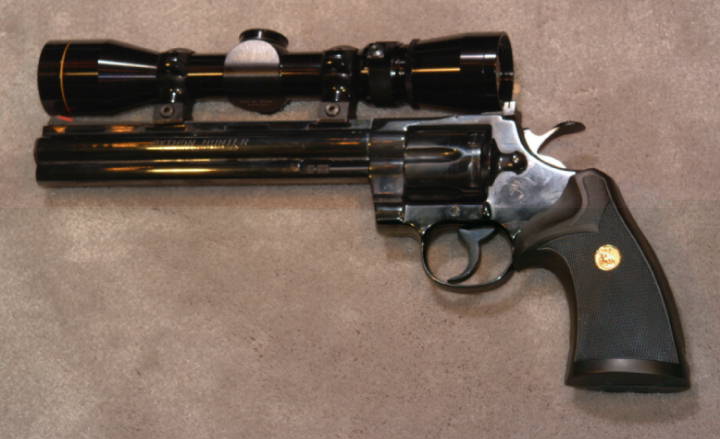 A Colt Python Hunter in 357 Magnum, with an 8" barrel and a Leupold 2.5-8 Vari X scope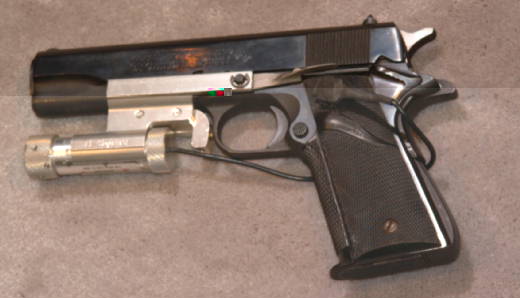 A Colt 1911 Government Model .45 ACP. It has a 5" barrel and a laser sight installed in a B-Square mount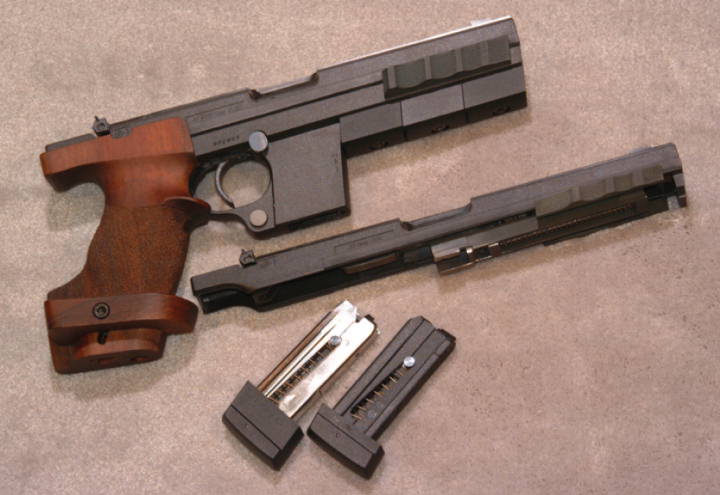 A Hammerli Model 280 Match pistol in .32 S&W Long Wad Cutter, and a .22 Long Rifle conversion kit. Both barrels are 6" long.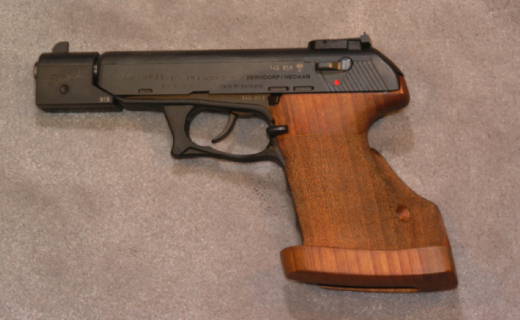 A Heckler & Koch P9S Sport Model pistol in 9mm Luger. It has a 5 1/2" barrel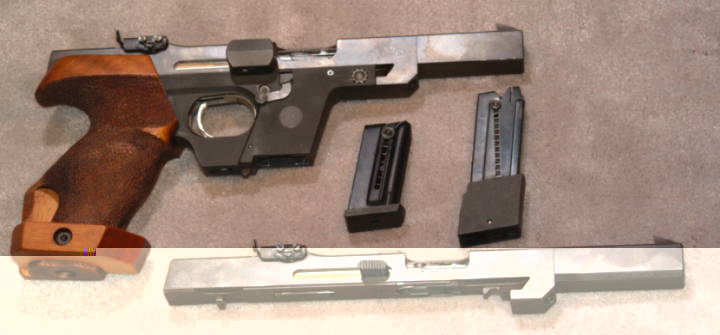 A Walther Model OSP/GSP target pistol. It has a .32 S&W Long Wad Cutter barrel and a .22 Long Rifle conversion kit. Both barrels are 5 1/2" long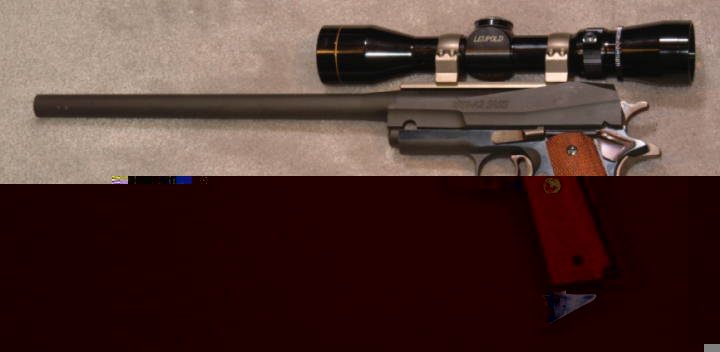 A Colt Gold Cup with a Springfield Armory SASS barrel chambered for the 223 Remington. A Leupold 2.5-8 EER scope is installed on a modified Ruger 10/22 base and rings. The barrel is 15" long
{ Home Page }
Last updated November 11th, 2000