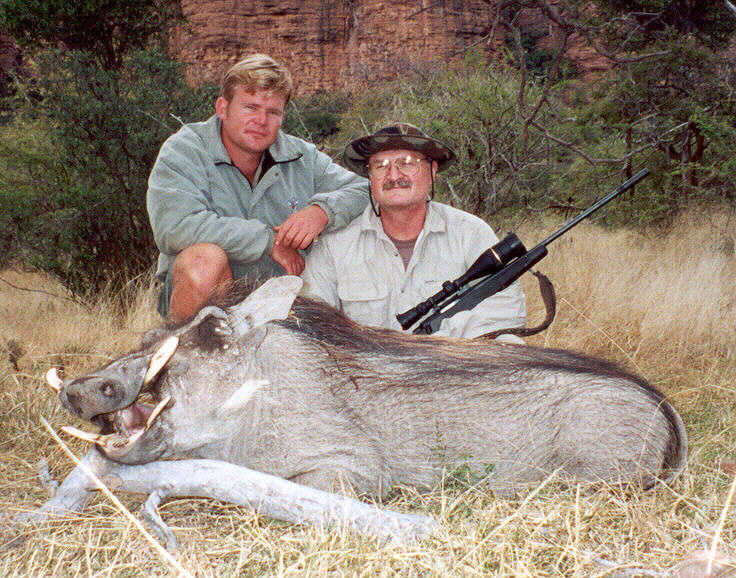 This is our friend Don Goldston with his PH Neil Barnard, and a very respectable Walterhog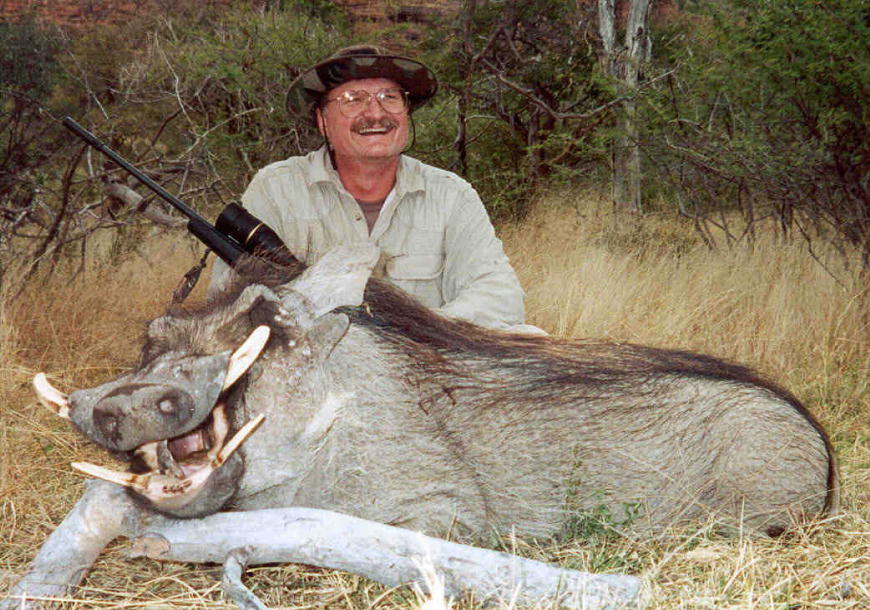 Two smiling faces!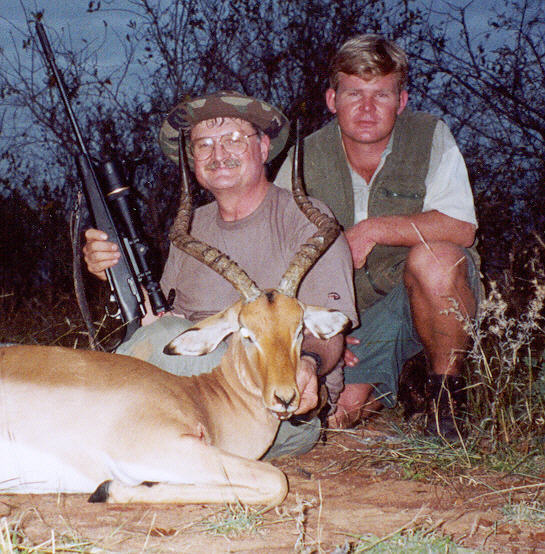 Two hunters and their dinner. I wish I was there to join them. I love impala.
If any one is interested in contacting Neil, there is a link to his web site on our link page. Don speaks very highly of him.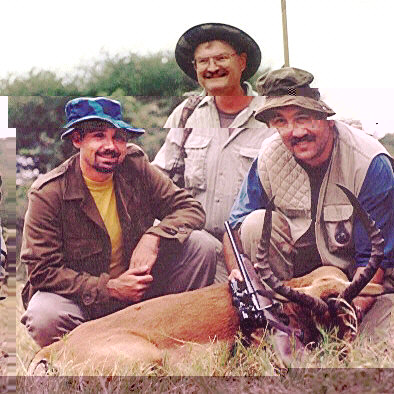 Three happy hunters; Dr. Hanri Geerkens, Don Goldston and Pete Millan
{ Home Page }