22 PPC USA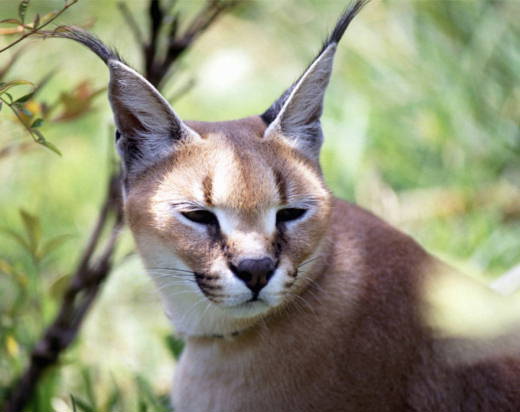 The following data was developed in a Sako S491 rifle that started life as a 223 Remington. We received a shipment of Norma 22 PPC USA brass, and we did not have any rifle to try it in. And as we have a number of these Sakos in 223 Remington, we decided to see if we could just open the bolt face to take the larger head size.
It actually was easier than we thought. We originally thought we might have to modify the extractor to make it work, but as it turned out that was not necessary at all. The original extractor worked without any modifications.
As soon as we opened up the bolt face, we realized that we did not have any suitable barrel to put on it!
Well, we already have the original factory barrel in 223 Remington. We decided to cut part of the chamber off, and just run a 22 PPC USA reamer into it, and try that one as a temporary measure. The final result looked a bit funny, but it shot fine. In fact, we found out that the same barrel with a 22 PPC USA chambering was more accurate, than the original factory chamber of 223 Remington. I do not want to start an argument whether the 22 PPC USA is more accurate than the 223 Remington. I would just attribute the better accuracy to a better chamber. As our reamers are all made to minimum SAAMI specs. Also, I cut the chamber to where the bolt would close on a new case, but not on the GO gage. This seems to work fine with our lot of brass, but might not work with a slightly oversize brass.
We used Norma brass and the Federal 205M in all the following loads. All bullets were molly coated, and the groups are for 5 shots at 100 yards. All the following loads were developed after a brand new stainless steel barrel was installed on the rifle. The barrel is from Hart, # 4 ½, and finished at 26 inches. A Leupold 8.5-25 X scope was installed in Leupold mounts.
Norma brass and the Federal 205M primers were used. All groups are 5 shots at 100 yards.
| | | | |
| --- | --- | --- | --- |
| POWDER | VELOCITY | GROUP | BULLET |
| 23.0 VVN 130 | 3097 | 0.409 | SIERRA 52 MK |
| 23.5 | 3160 | 0.260 | |
| 24.0 | 3234 | 0.518 | |
| 24.5 | 3296 | 0.412 | |
| 25.0 | 3306 | 0.512 | |
| 25.5 | 3369 | 0.500 | |
| 26.0 | 3428 | 0.488 | |
| 26.5 | 3493 | 0.531 | |
| 24.0 VVN 133 | 3057 | 0.887 | NOSLER 55 BALLISTIC TIP |
| 24.5 | 3119 | 0.609 | |
| 25.0 | 3168 | 0.424 | |
| 25.5 | 3229 | 0.425 | |
| 26.0 | 3289 | 0.525 | |
| 26.5 | 3354 | 0.602 | |
| 27.0 | 3422 | 0.873 | |
| 30.0 RL 12 | 3433 | 0.508 | 40 BERGER MEF |
| 30.5 | 3532 | 0.447 | |
| 31.0 | 3598 | 0.832 | |
| 31.5 | 3690 | 0.580 | |
| 32.0 | 3746 | 0.726 | |
| | | | |
| | | | |
| | | | |
| --- | --- | --- | --- |
| POWDER | VELOCITY | GROUP | BULLET |
| 27.0 VVN 130 | 3954 | 0.431 | 35 BERGER MEF |
| 28.0 | 4127 | 0.616 | |
| 28.7 | 4252 | 0.586 | |
| 29.4 | 4356 | 0.460 | |
| 30.1 | 4416 | 0.400 | |
| 30.8 | 4521 | 0.294 | |
| 31.5 | 4628 | 0.442 | |
| 28.0 VVN 133 | 3900 | 0.476 | |
| 29.0 | 4068 | 0.321 | |
| 30.0 | 4192 | 0.267 | |
| 30.7 | 4258 | 0.884 | |
| 29.0 REL 7 | 4318 | 0.349 | |
| 29.7 | 4466 | 0.416 | |
| 30.4 | 4597 | 0.748 | |
| 28.0 H 4198 | 4208 | 0.768 | |
| 28.7 | 4317 | 0.831 | |
| 29.4 | 4402 | 0.495 | |
| 30.1 | 4503 | 0.728 | |
| 30.8 | 4625 | 0.676 | |
{ Home Page | }

Last updated August 26th, 2000